AFFORDABLE
PRICES

FRIENDLY &
TIDY

GUARANTEED
WORK

LATEST
TECHNOLOGY

IS YOUR WESTMINSTER WOODEN FLOORING LOOKING FADED AND PAST ITS BEST?
​Does it look like all it is fit for is to be hidden back under a fitted carpet? If that's the case, you need to call in the W2 Westminster floor repairing experts to restore it to life and health.
The premier wood floor experts in Westminster SW1 make it their business to revive decrepit wooden flooring across the area. We provide homes and businesses in Westminster with a fast, affordable and friendly package of wood flooring services. We have a solid 20 years of experience in repairing and beautifully finishing natural wood flooring using cutting-edge, dust-retaining equipment and a range of eco-friendly seals and finishes. Our specialty is making a wooden floor that seems past all hope spring back to life again, to be a real asset to your home or business.
SOLID CREDENTIALS
We don't just sit back on our two decades of experience. We constantly make an effort to go the extra mile and improve our full range of services and update our practices to give you the best possible service. We're members of several industry organizations which guarantee top standards, including:
· The Guild of Master Craftsmen
· The Federation of Small Businesses
​· The National Wood Flooring Association
The Westminster floor sanding company is also a Junckers Approved Maintenance Contractor and carries £5million of insurance cover, so you're in extra-safe hands with us. See for yourself why homes and businesses across Westminster choose us to carry out work on their wooden floors by reading a few customer Testimonials.
​​FROM ADVICE TO FULL RESTORATIONS
From offering helpful practical advice on things such as wood floor maintenance to carrying out complete restorations, the Westminster floor sanding W9 and finishing experts offer a full package of wood floor services.
​
It begins with a free on-site inspection and no-obligation quote, and at the end of the work we give you a free cleaning kit to look after your new floor. Contact us today with any questions and to arrange your free assessment and you'll have a sparkling new floor that you'll love!
For Appealing Wooden Floors Call 020 3151 9117 Now
BEFORE & AFTER
Latest News, Recommended Articles & Tips
Chipped flooring - is the damage permanent?

There's nothing quite as stunning as a beautiful wooden floor. However, it's no secret that if it's not well-maintained, your wooden floor can easily pick up some scratches and scrapes; the sort of damage that can be removed with a bit of care and attention.
However, there's something worse: chips! A bad chip in a dark wood floor can be really eye-catching, and not in the good way. So what can you do about the worst of them? Here's our guide to dealing with wooden floor chips.
Wooden stain markers
If the chip isn't too deep, a good quality wooden stain marker can be an effective way of getting rid of the worst of it. It'll certainly stop it catching your eye as soon as you walk into the room. Wooden stain markers are rarely expensive, so you won't have to break the bank to get rid of the uglier chips.
Oil coatings
Oil coatings are one of the oldest and most effective ways of getting your wooden flooring back to its absolute best. Again, this isn't necessarily a tactic that'll work on the really deep grooves, but as long as the damage isn't too serious, a coat of good oil will do the world of good. And, needless to say, you should be oiling your floor once in a while anyway, as it'll help keep it in prime condition.
Sanding or rubbing the affected area
There's simply no more effective way of removing the worst chips and nicks than by effective sanding of the damaged area. Though, of course, if you've invested in a good sanding service it's sensible to do the whole area at once. When it comes to more serious damage, sanding is a sure-fire way of getting your floor back to looking its very best. Chips tend to visually 'stick out' of the floor, and an effective sanding will get rid of this eye-catching annoyance.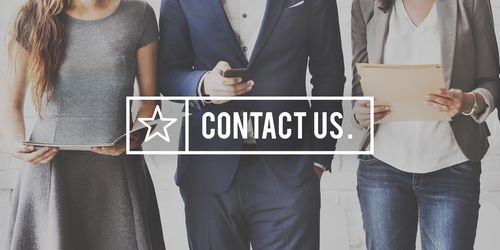 Get in touch
If your wooden floor has seen better days and you'd love to get it b
ack to its best, we can help. We're specialists in wooden floor sanding, and we always work to ensure our customers are delighted with the results. If you'd like to find out more, pick up the phone and give us a call today.
Westminster Floor Sanding